Creator of 'The Line' Unmasked: Michael Boutros (?)
Shady figure with many aliases is behind organizing lockdown protests in Canada
November 30 2020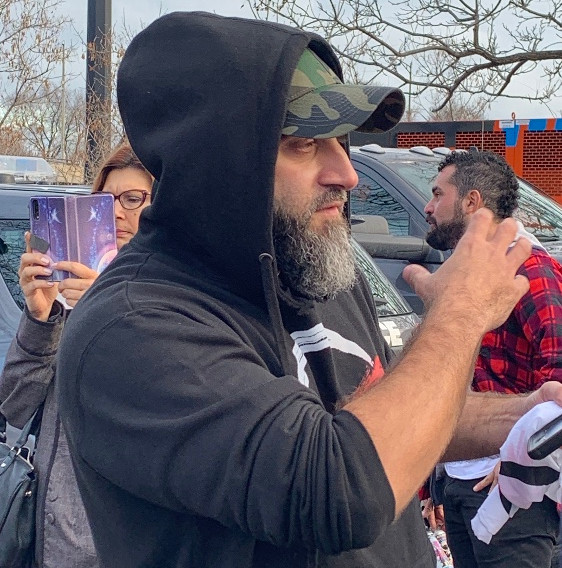 UPDATE !!!

Dec 1 2020: Michael Boutros appears to be (or have been) a member of a biker gang.

It turns out there is a very shady character responsible for the creation of

The Line Canada

, a guy who goes by the name of Michael Boutros. He has many aliases, some of which are:

Michael Boutros
Boutros Tanios
Tony Anderson
Tony Joseph Hamlin


Which is his actual name, if any of them are, is difficult to say for sure, but it's likely Michael Boutros. Nothing about this guy is easy to verify.

Back in April, a website called Press Progress

published an article

about a group called '

Free North Patriots

' that was organizing anti-lockdown protests all across Canada. They identified a guy named Michael Boutros as the founder. The article was critical of Boutros, expressed suspicion of his background and motives, and dug up some interesting information.

Another website, Citizen World News,

published something about Free North Patriots

, and the author claimed to have met with Boutros in person at his "office" in Vancouver, BC, to conduct an interview.

The article is sparse on details about the interview, but apparently Boutros tried to dismiss the Press Progress article, claiming that he "did not provide any factual information" to them (implying that he lied to them, I suppose?), stating that it was a deceptive smear piece. Apparently he was asked why he conceals his identity, but he did not answer the question.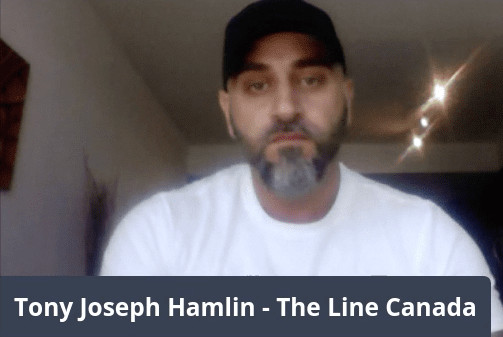 The above is a photo of a guy allegedly named Tony Joseph Hamlin. It's a screencap from
this video
, in which he is representing The Line Canada, and discussed "working with the police" and promoting leftist causes such as "missing indigenous women".
I could not find a single shred of information about this Tony Joseph Hamlin character online. He had only made that one single appearance in a YouTube video.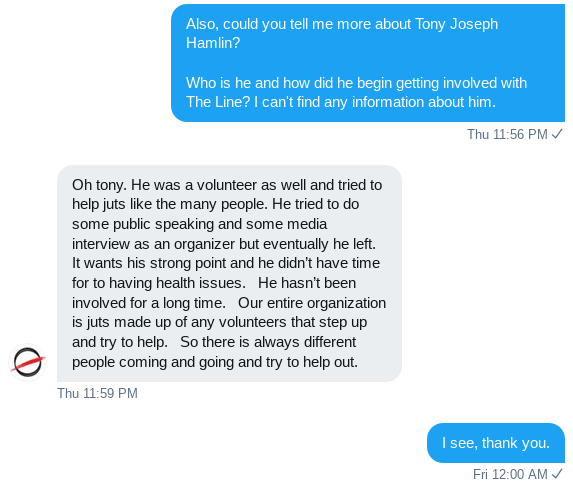 A few days ago, The Line Canada official twitter account sent me a message. They had apparently noticed I'd been digging them a grave on my Twitter timeline and tried to cozy up to me with some flattery, asking if I'd like to get involved with their cursed group. I used the opportunity to grill them with a bunch of questions.
I asked them about Tony Joseph Hamlin. They told me that he was just a random volunteer who had joined their group for a brief time then left due to health reasons. This is, as you will soon see, a blatant lie.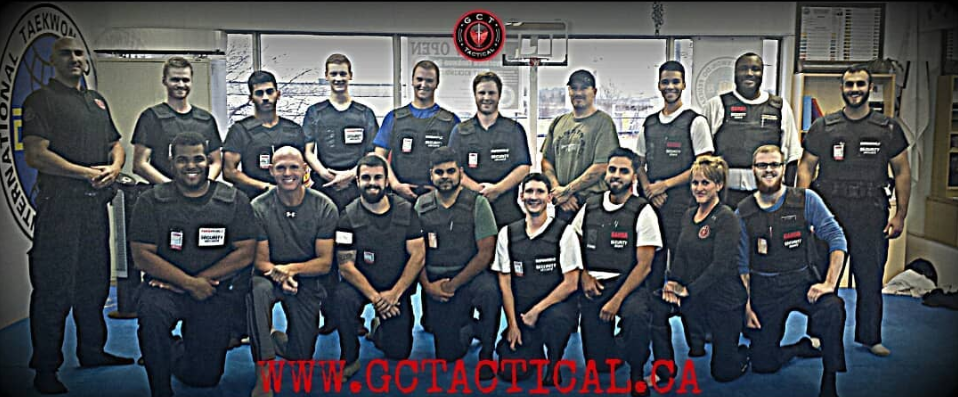 We learn from the Press Progress article that Michael Boutros had been operating under the name "Michael Boutros" on Facebook, managing Free North Patriots' facebook page, up until just a few minutes after Press Progress contacted a company called GCT Security and Investigations to inquire about him, after which time he changed his name to "Tony Anderson".
GCT Security and Investigations is a part of GCT Group, and is a "licensed training agency" that trains private security and body guards.
GCTactical
(also a part of GCT group) is a security and police training company in Canada: "GCT Training System is Internationally recognized and utilized by Law Enforcement and Private Security Agencies".
The above photo is from
their Instagram page
, and the guy on the far right looks somewhat similar to Michael Boutros, though it's hard to say for sure.
GCTactical's headquarters are in Scarborough, Ontario, but they also have (or used to have)
a training center in downtown Vancouver
, the city in which Michael Boutros allegedly currently lives.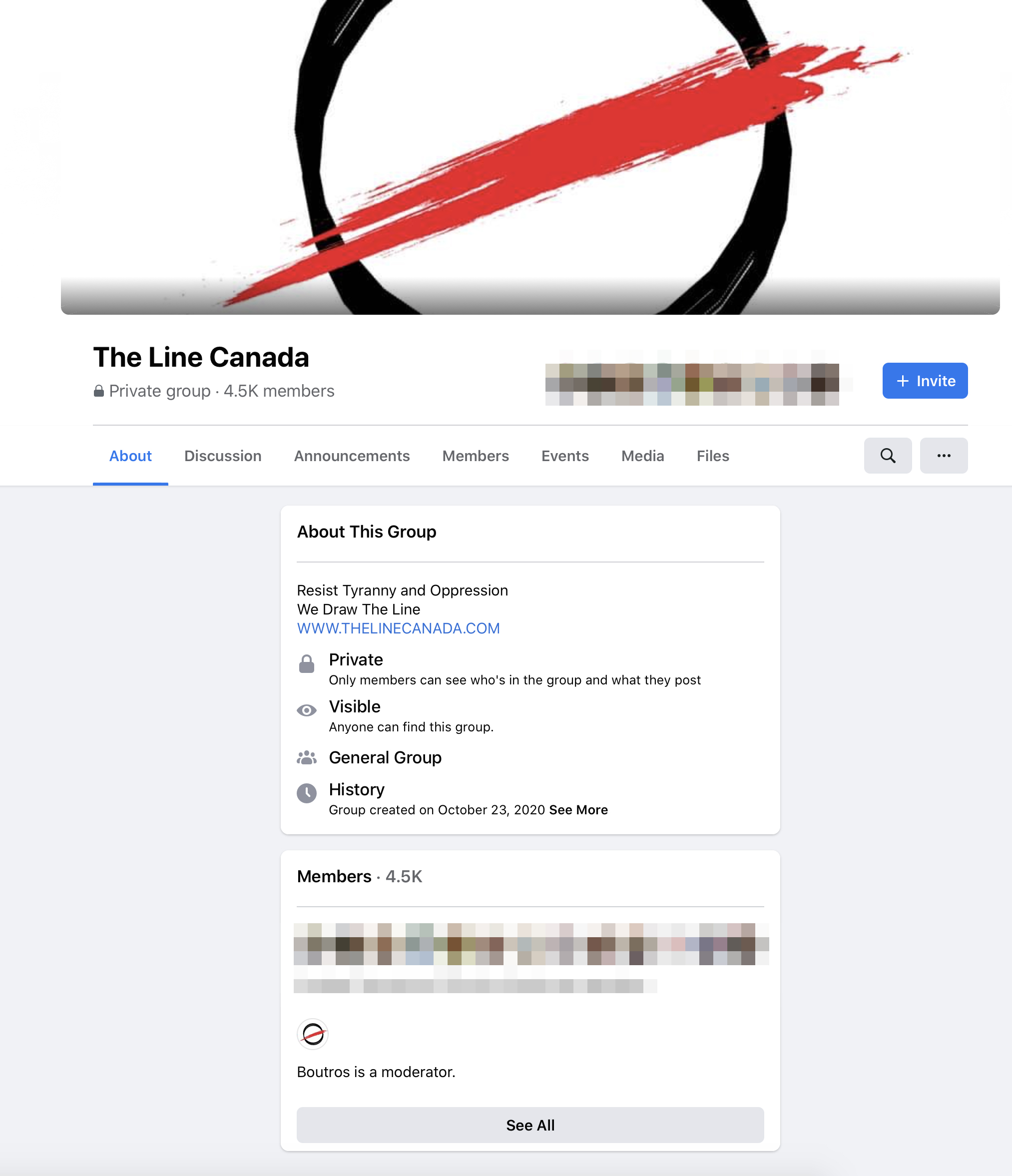 Boutros is the current moderator of The Line Canada's official facebook group. However, his account name is no longer Michael Boutros, it has been changed to "Boutros Tanios":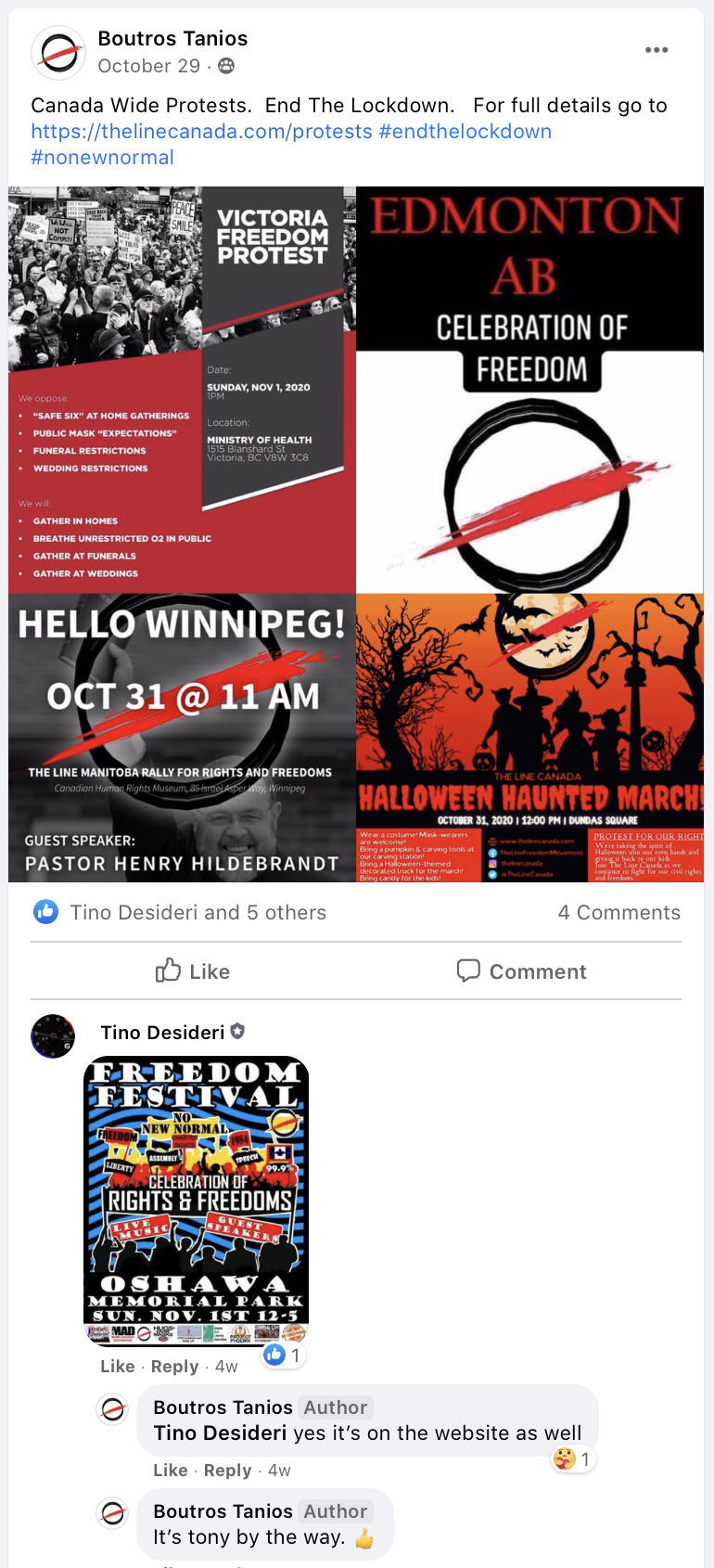 Here is Boutros Tanios posting in The Line Canada group as of October 29th. If you look at the bottom of the screencap, you can see Boutros informing a user that he is in fact "Tony": "It's tony by the way."
Alias timeline:
April
Michael Boutros
End of April
Tony Anderson
August
Tony Joseph Hamlin
October
Boutros Tanios
Michael Boutros has been involved with The Line Canada from the very beginning, all the way back to April, and is still involved with their operation, yet The Line Canada wants us to believe that he was just a volunteer who was with them a short time and then left due to "health reasons".
Why would they go out of their way to lie about this? Incredibly suspicious behavior, to say the least.
It's also likely that Michael Boutros registered The Line Canada's domain name: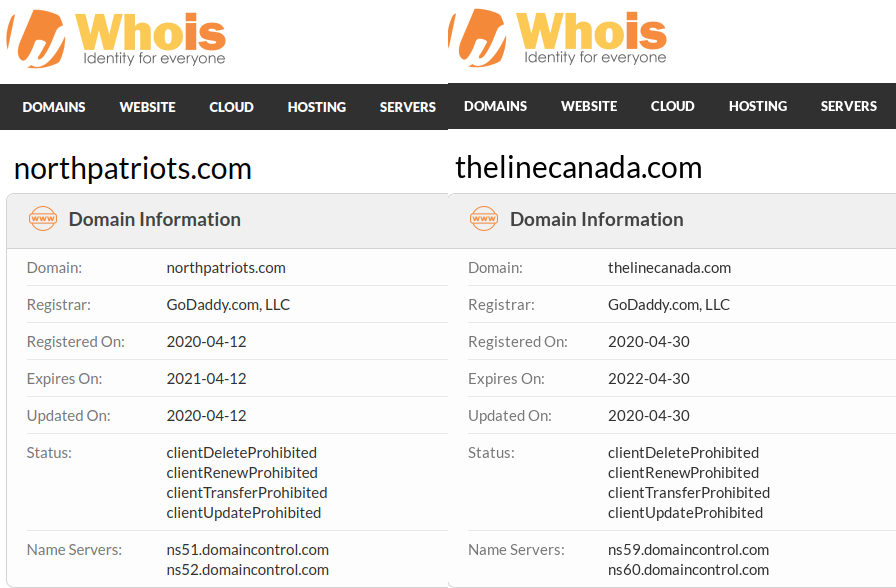 Michael Boutros registered Free North Patriots' domain name all the way back on April 12th, and then on April 30th The Line Candada's domain name was registered, just five days after
the first organized protest against lockdowns occured at Queen's Park Toronto
.
Both domain names were registered with the same registrar, GoDaddy, and both are hosted at the same IP address.
Free North Patriots were also promoting The Line from the instant the group was created, with
this article that was published the same day
The Line's domain name was registered stating:
Lately, they [Free North Patriots] are supporting "The Line" movement. They now have added it to their information on their website to show their support for this new movement.

Below is the symbol for "The Line" movement. Free North Patriots have stated that it represents the people drawing the line to end corruption and control in Canada.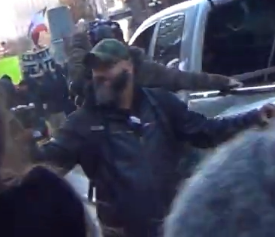 We also have video confirmation that Michael Boutros is, as of November, still working on the ground at The Line protests in Toronto. He was sighted
in this video clip
, which was uploaded to YouTube on November 29 2020.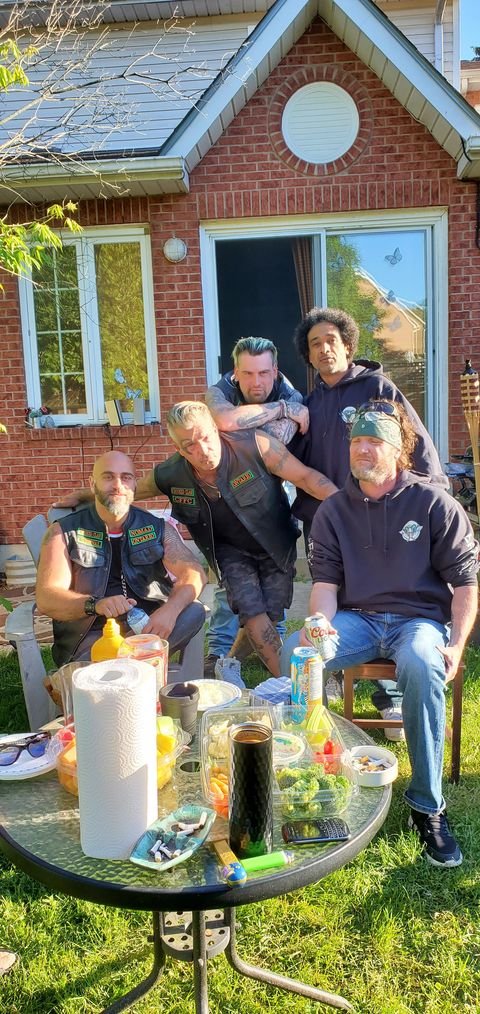 New Info Added December 1, 2020
It appears that Michael Boutros is a member of a biker gang. He can be seen on the far left in the above image. The anonymous invidual who tipped me off about this and who sent me this image claims Boutros was (or is) a member of a gang called 'Crooked Clan', though he said he could not provide me with any additional information.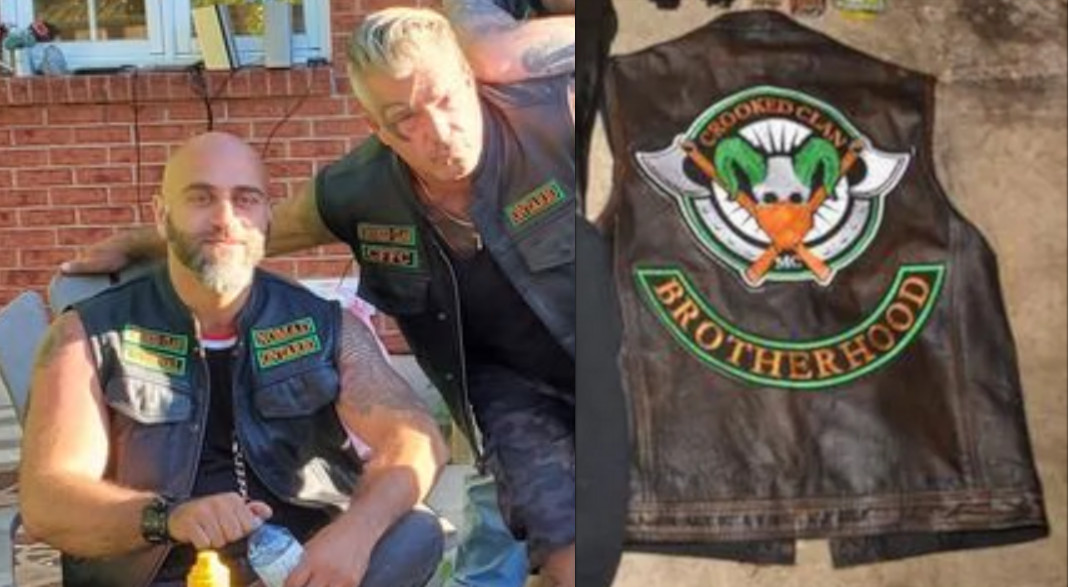 I cannot at this time verify that the biker gang he was a member of was Crooked Clan, but the above image of a Crooked Clan biker vest is a photo of a vest that was seized during
a major sting operation in 2019 called "Project Charlie"
, and the patch colours appear to be identical. A member of the
O.P.P. Biker Enforcement Unit says that they seized
"cocaine, crack cocaine, methamphetamine, hydromorphone, morphine, cash, a hydraulic cocaine press, outlaw motorcycle gang clothing and a prohibited weapon."
If anyone can provide any additional information in helping identify this motorcycle gang, or any of the people in the image with Boutros, please
send me an email
. One of the patches appears to consist of the letters "CFFC".
It may be the case that Michael Boutros is in fact an undercover police officer.
A shady guy whose real name may or may not be Michael Boutros, and who may have been a member of a biker gang that was the target of a major sting operation last year by the O.P.P., took it upon himself to form two organizations in April (one of which was created before the first lockdown protest even occurred, and the other at about the same time as the first protest).
A journalist looked into his history and tried calling his employer (which happens to be a company that trains police in the use of force), after which time he immediately changed his name (and he has changed it several times since).
The Line to this day denies that he was ever involved with them, lying when asked about him (saying he left due to "health reasons"), despite the fact that he still moderates their facebook page and helps promote their protests.
How did Michael Boutros meet / select George Roche and Lamont Daigle to run The Line ?
Why does The Line deny that Michael Boutros is Tony ?
Why does The Line deny that Michael Boutros created The Line ?
What is Michael Boutros' actual background ? Is he ex (or current) military or police ?
Who is funding them? They have professionally designed websites and logos.
Why would Michael Boutros create an organization to organize protests before any even began (April 12th)?
Why has The Line now expanded to become an international NGO ?